Services
 Kent Jewelry is built on a legacy of providing our customers with more than what they ask for when they choose to work with us. We want our clients to feel comfortable while working with us on projects large and small. Much like the finery you trust us with, the relationships we forge with our customers are meant to last a lifetime. Below are some of the many services that we offer to our clients.
Permanent Jewelry
Permanent jewelry is a custom-fit piece made specifically for you to represent a special occasion in your life, or just for fun! We offer a selection of 14k gold and silver chain options. Once you are fitted, we use an arc welder to weld a jump ring together to permanently connect the ends of the chain together. The process is painless and takes about 10 minutes to complete. Although "permanent", it can be removed by simply clipping the jump ring.
*By appointment only
Custom Design
Realistic renderings and physical models help transform sketched ideas into reality.
A collaboration between you, the designer and the CAD team, all of whose input and ideas help create something that looks and fits perfectly.
In-House Repair and Restoration
Our team has over 70 years of combined experience in the trade. Our jewelers are here to help with whatever you may need! In most cases, we can get your jewelry back to you within two weeks or less.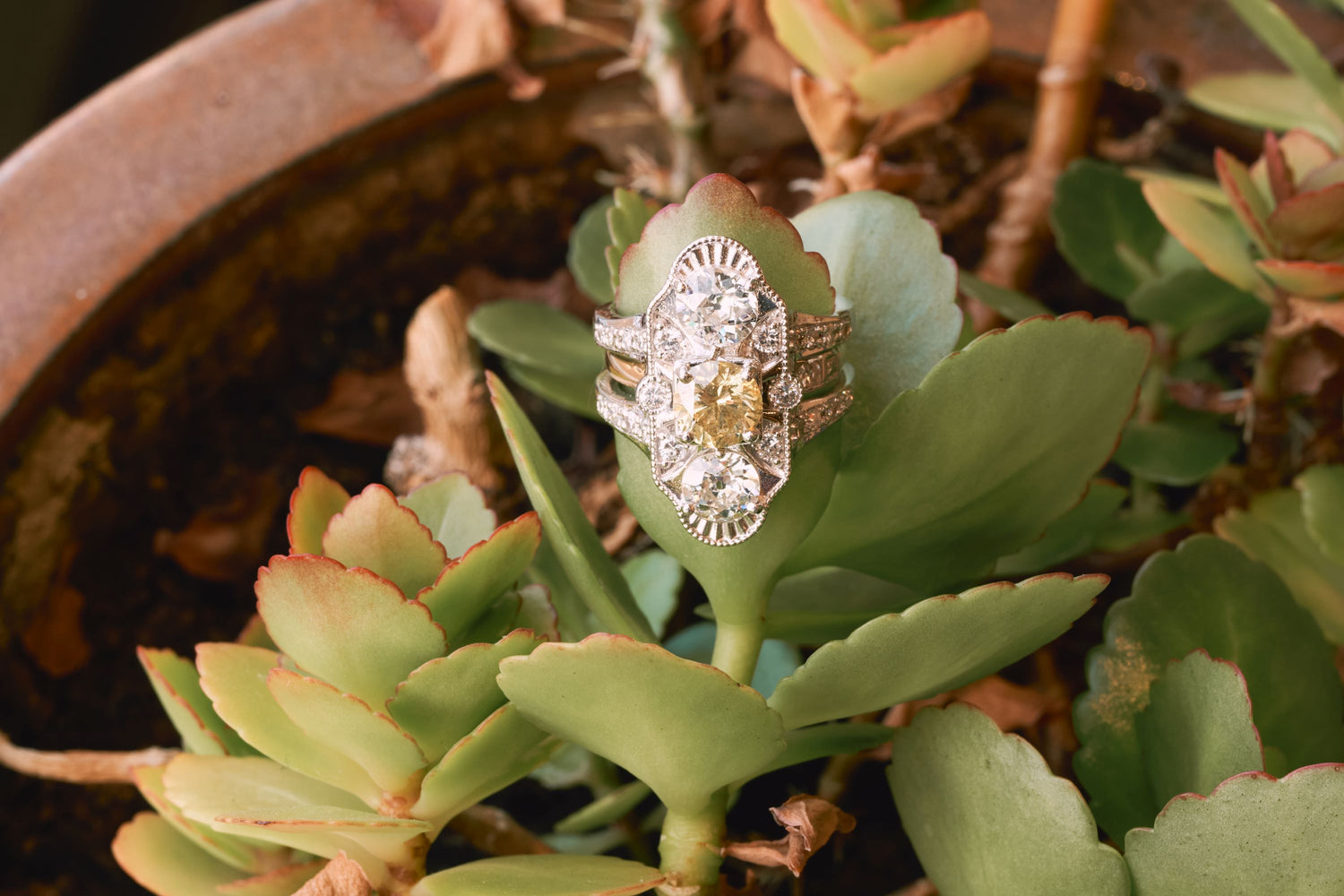 Appraisals
Our staff members are trained and certified to appraise all fine jewelry. We offer formal appraisals, verbal appraisals for up to three items for free, and written estimates on bulk estate items for an hourly rate.
Engraving & Awards
Kent Jewelry offers a full range of services for customized engraving through our daughter company, Marked Arts. We are one of the few companies in the area with signature diamond-drag, laser, and hand engraving services. We provide a wide range of promotional and recognition items as well that include mugs, name tags, card holders, pins, signage and much more.
Free Jewelry Cleaning and Inspection
Our experienced team will carefully inspect you jewelry to identify any potential issues such as loose stones or damaged prongs. We recommend all jewelry is checked every 6-12 months.
Getting regular check-ups can extend the life of your pieces. Stop in anytime during business hours!
Pearl and Bead Restringing
We work with a variety of beads and pearls, and only use the highest quality silk, nylon or wire to ensure longevity and durability.